Posts for: October, 2016
By Cambridge Dental Associates
October 22, 2016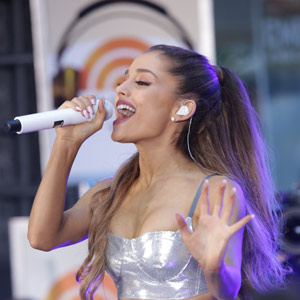 Via a recent Instagram post, pop diva Ariana Grande became the latest young celebrity to publicly acknowledge a dental milestone: having her wisdom teeth removed. The singer of hits such as "Break Free" and "Problem" posted an after-surgery picture of herself (wearing her signature cat-eye eyeliner), with a caption addressed to her teeth: "Peace out, final three wisdom teeth. It's been real."
With the post, Grande joined several other celebs (including Lily Allen, Paris Hilton and Emile Hirsch) who have shared their dental surgery experience with fans. Will "wisdom teeth removal" become a new trending topic on social media? We aren't sure — but we can explain a bit about the procedure, and why many younger adults may need it.
Technically called the "third molars," wisdom teeth usually begin to emerge from the gums between the ages of 17 and 25 — presumably, around the same time that a certain amount of wisdom emerges. Most people have four of these big molars, which are located all the way in the back of the mouth, on the left and right sides of the upper and lower jaws.
But when wisdom teeth begin to appear, there's often a problem: Many people don't have enough space in their jaws to accommodate them. When these molars lack sufficient space to fully erupt (emerge), they are said to be "impacted." Impacted teeth can cause a number of serious problems: These may include pain, an increased potential for bacterial infections, periodontal disease, and even the formation of cysts (pockets of infection below the gum line), which can eventually lead to tooth and bone loss.
In most cases, the best treatment for impacted wisdom teeth is extraction (removal) of the problem teeth. Wisdom tooth extraction is a routine, in-office procedure that is usually performed under local anesthesia or "conscious sedation," a type of anesthesia where the patient remains conscious (able to breathe normally and respond to stimuli), but is free from any pain or distress. Anti-anxiety medications may also be given, especially for those who are apprehensive about dental procedures.
So if you find you need your wisdom teeth extracted, don't be afraid to "Break Free" like Ariana Grande did; whether you post the results on social media is entirely up to you. If you would like more information about wisdom tooth extraction, please call our office to schedule a consultation. You can learn more in the Dear Doctor magazine articles "Wisdom Teeth" and "Removing Wisdom Teeth."
By Cambridge Dental Associates
October 07, 2016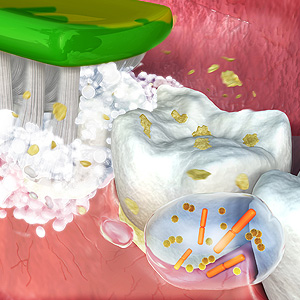 Mention "bacteria" and people begin looking for the germicide. The truth is, though, only a few strains cause disease — the rest are benign or even play a beneficial role.
This may shock you, but your body both inside and out is home to around 100 trillion single-celled organisms, exceeding the number of your native cells by 10 to 1. You won't notice them, though: bacteria are so small they only make up 1 to 3% of your total body mass. And each of us has a unique "microbiome" of micro-organisms: they influence a variety of processes like digestion and metabolism, and some even "teach" our immune systems to distinguish between helpful and harmful bacteria.
Of the 10,000 or more species of bacteria that inhabit the body, perhaps the most studied and understood are in the mouth. We even have a database that catalogs the gene sequences of oral bacteria. And what we've learned has enlarged our understanding of dental disease and how to prevent or treat it.
This new knowledge, for example, confirms that many of our modern lifestyle habits adversely affect oral health. For example, researchers have found higher concentrations of Streptococcus mutans, the bacteria most responsible for tooth decay, in current samples of biofilm than in those from preindustrial eras. The culprit seems to be the modern diet rich with carbohydrates like sugar that bacteria eat. Cigarette smoking can also make the mouth friendlier to disease-causing bacteria.
On the bright side, our growing knowledge of oral bacteria is helping us devise better prevention and treatment strategies. One example is the use of antibiotics to reduce the populations of disease-causing oral bacteria.
The broad, traditional approach kills not only malevolent bacteria, but beneficial strains as well. The approach may also be helping bad bacteria become resistant to common antibiotics. A newer approach targets specific bacteria with custom-designed antibiotics that won't kill other bacteria. There's also increased focus on ways to re-balance a person's normal microbiome if it's become skewed.
As we come to understand bacteria better — both good and bad species — these and other dental care efforts will benefit. With our increasing knowledge of these microorganisms that surround us the future looks bright for better oral health.
If you would like more information on the role of bacteria in oral health, please contact us or schedule an appointment for a consultation. You can also learn more about this topic by reading the Dear Doctor magazine article "New Research Shows Bacteria Essential to Health."