Posts for: December, 2017
By Cambridge Dental Associates
December 19, 2017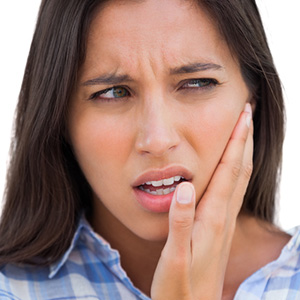 Have you ever felt a hot, burning sensation in your mouth—like it had been scalded—but you didn't eat or drink anything that could have caused it?
While you may think you're hallucinating, there's another possibility: Burning Mouth Syndrome (BMS). This condition, which can last for years, produces sensations in the mouth of not only scalding or burning, but also tingling, numbness and a decline in your ability to taste. Patients may feel it throughout their mouth or only in localized areas like the lips, tongue or inside the cheeks.
The exact cause of BMS is also something of a mystery. It's been theoretically linked to diabetes, vitamin or mineral deficiencies and psychological problems. Because it's most common among women of menopausal age hormonal changes have been proposed as a factor, although hormone replacement therapy often doesn't produce any symptomatic relief for BMS.
To complicate matters, other conditions often share the condition's effects, which need to be ruled out first to arrive at a BMS diagnosis. A feeling of scalding could be the result of mouth dryness, caused by medications or systemic conditions that inhibit saliva flow. Some denture wearers may display some of the symptoms of BMS due to an allergic reaction to denture materials; others may have a similar reaction to the foaming agent sodium lauryl sulfate found in some toothpaste that can irritate the skin inside the mouth.
If these other possibilities can be ruled out, then you may have BMS. While unfortunately there's no cure for the condition, there are ways to lessen its impact. There's even the possibility that it will resolve itself over time.
Until then, keep your mouth moist by drinking lots of water or using saliva-stimulating products, limiting alcohol, caffeinated drinks or spicy foods and refraining from smoking. If you're taking medications that could cause dry mouth, speak with your physician about changing to an alternative. And try to reduce stress in your life through exercise, mindfulness practices or support groups.
While BMS isn't considered harmful to your physical health it can make life less enjoyable. Careful symptom management may help improve your quality of life.
If you would like more information on Burning Mouth Syndrome, please contact us or schedule an appointment for a consultation. You can also learn more about this topic by reading the Dear Doctor magazine article "Burning Mouth Syndrome: A Painful Puzzle."
By Cambridge Dental Associates
December 04, 2017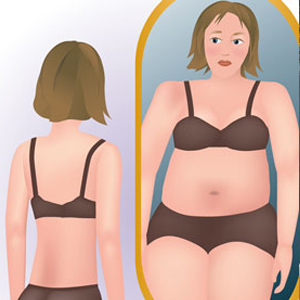 The mouth isn't an island unto itself — problems there may be indicative of deeper physical or emotional issues. Â The condition of a family member's teeth and gums, for example, could be signs of bulimia, an eating disorder.
Characterized by food binging and purging through self-induced vomiting, bulimia can also have a severe effect on the teeth. Regular inducement of vomiting introduces stomach acid into the mouth that can attack and soften the mineral content of tooth enamel. As a result, 90% of bulimics develop enamel erosion.
The erosion pattern often differs from that produced by other high acid causes like the over-consumption of sodas. Because the tongue instinctively covers the back of the bottom teeth during vomiting, they're often shielded from much of the acid wash. Bulimics are much more apt to exhibit heavier erosion on the upper front teeth, particularly on the tongue side and biting edges.
Bulimia and similar disorders produce other signs as well, like soft tissue ulceration or swollen salivary glands that exhibit puffiness of the face. The roof of the mouth, throat and back of the tongue may appear roughened from the use of fingers or objects to induce gagging.
Unlike sufferers of anorexia nervosa who tend to be negligent about their hygiene (which itself increases their risk of dental disease), bulimics have a heightened sensitivity to their appearance. This concern may prompt them to aggressively brush right after purging, which can cause more of the softened enamel to be removed.
Treating the dental consequences of bulimia requires a two-pronged approach. In the short term, we want to lessen the impact of stomach acid by discouraging the person from brushing immediately after purging — better to rinse with water and a little baking soda to buffer the acid and wait about an hour before brushing. We may also suggest a sodium fluoride mouth rinse to help strengthen and re-mineralize the enamel.
In the long-term, though, the disorder itself must be addressed through professional help. One good source is the National Eating Disorders website (nationaleatingdisorders.org). Besides information, the association also provides a toll-free helpline for referrals to professionals.
As with any eating disorder, bulimia can be trying for patients and their families. Addressing the issue gently but forthrightly will begin their journey toward the renewal of health, including their teeth and gums.
If you would like more information on the effect of eating disorders on dental health, please contact us or schedule an appointment for a consultation. You can also learn more about this topic by reading the Dear Doctor magazine article "Bulimia, Anorexia & Oral Health."