Posts for: June, 2018
By Cambridge Dental Associates
June 20, 2018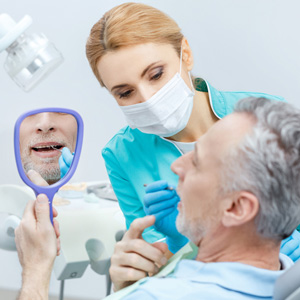 Today's healthcare patients are asking questions. They want to know the "why" behind the "what" that their care providers are recommending for their health.
There's a similar trend in dentistry — and it's one we dentists encourage. We want you to know the "why" behind your treatment options — because you're as much a participant in your own dental health as we are. The more informed you are, the better equipped you'll be to make decisions to maintain or improve your health and the appearance of your smile.
As your dental care partner, it's also essential we help you develop a long-term care plan based on your needs. There are aspects of dental care that are routine: daily brushing and flossing, an oral-friendly diet, and regular dental cleanings and checkups to assess your oral health. But we also need to think strategically, especially if you have risk factors that could impact your future dental health.
To do this we follow a four-step dental care cycle. In Step 1 we identify all the potential risk factors you personally face. These include your potential for dental disease, which could lead to bone and tooth loss, and the state of your bite and jaw structure that could complicate future health. We'll also take into account any factors that could now or eventually affect your smile appearance.
Once we've identified these various factors, we'll then assess their possible impact on your health in Step 2, not just what may be happening now but what potentially could happen in the future. From there we move to Step 3: treating any current issues and initiating preventive measures to protect your future health.
In Step 4 we'll monitor and maintain the level of health we've been able to reach with the preceding steps. We'll continue in this stage until we detect an emerging issue, in which we'll then repeat our cycle of care.
Maintaining this continuum will help reduce the chances of an unpleasant surprise in your dental health. We'll be in a better position to see issues coming and help reduce their impact now so you can continue to have a healthy mouth and an attractive smile.
If you would like more information on planning your dental treatment, please contact us or schedule an appointment for a consultation. You can also learn more about this topic by reading the Dear Doctor magazine article "Successful Dental Treatment: Getting the Best Possible Results."
By Cambridge Dental Associates
June 10, 2018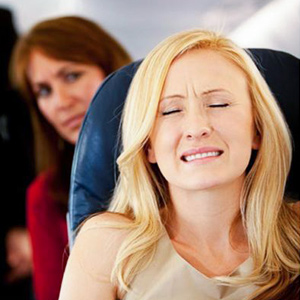 Among the "to-do" items on your pre-dive checklist like "Pack wetsuit" or "Fill scuba tanks," be sure to add one other: "Check my dental health status."
While that may seem like an odd concern, the changes in atmospheric pressure you encounter while diving (or flying, for that matter) could amplify oral sensitivity and intensify pain if you have pre-existing teeth or jaw problems.
The reason for this is the effect of basic physics on the body. All anatomical structures, including organs, bones and muscles, equalize external pressures the body encounters. We don't notice this at normal atmospheric pressure, but when we encounter an extreme — either lower pressure during air flight or higher pressure during a scuba dive — we may feel the effects of the pressure on any structure with a rigid-walled surface filled with either air or fluid. These structures can't equalize the pressure as fast as other areas, resulting in pain or discomfort. This is known medically as "barotrauma," or more commonly as a "squeeze."
One structure in particular could have an effect on your upper teeth and jaws: the sinus cavities of the skull, particularly the maxillary sinuses just below the eyes. Their lower walls are right next to the back teeth of the upper jaw and, more importantly, share the same nerve pathways. It's quite possible, then, for pain from one area to be felt in the other, commonly known as "referred pain." A toothache could then be felt in the sinus region, and vice-versa.
During a squeeze, then, pain levels from existing problems in the teeth and jaws that were previously tolerable (or even unnoticed) may well become amplified as the pressure from the sinus cavity impinges upon the jaw. That dull toothache you've been having may suddenly become excruciating at 30,000 feet — or 30 meters under the surface.
That's why it's important to see us if you've experienced any signs of tooth decay, gum disease or TMD, including pain, before your next dive or air flight. And, if you encounter any significant pain while flying or diving, be sure you consult with us as soon as possible when you return. Taking action now could help you avoid a miserable, and potentially dangerous, flying or diving experience in the future.
If you would like more information on pressure changes and dental health, please contact us or schedule an appointment for a consultation. You can also learn more about this topic by reading the Dear Doctor magazine article "Pressure Changes can Cause Tooth and Sinus Pain."