Posts for tag: oral cancer
By Cambridge Dental Associates
December 07, 2018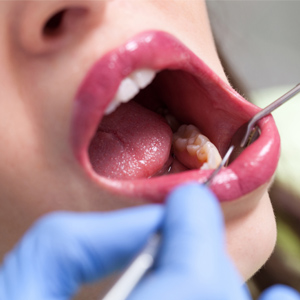 Last year, over 1.5 million people heard the words no one wants to hear: "You have cancer." While only a small portion of those — about three percent — were diagnosed with oral cancer, their survival rate isn't as good as with other types of cancers: 58% five years after diagnosis.
Here, then, are some things you should know about this deadly disease.
Oral cancer is an "equal opportunity" disease. People from all walks and stations of life experience oral cancer. The disease has caused the untimely deaths of Ulysses S. Grant, Babe Ruth and George Harrison, one of the original Beatles. However, you don't have to be prominent or famous to acquire oral cancer: it can strike anyone at any age, especially people 40 years and older.
Oral cancer is difficult to detect early. Oral cancer usually appears as a small, scaly-shaped sore known as a squamous cell carcinoma. Appearing in the lining of the mouth, lips, tongue or back of the throat, the early stages often resemble other benign conditions such as cold or canker sores, so they're easily overlooked in the early stages. To increase your chances of an early diagnosis, you should see your dentist about any mouth sore that doesn't heal in two to three weeks; it's also advisable to undergo a specific oral cancer screening during your regular dental checkups.
Tobacco and heavy alcohol use are strongly linked to oral cancer. Tobacco smokers are five to nine times more likely to develop oral cancer while snuff or chewing tobacco users are roughly four times more likely than non-tobacco users. People who are moderate to heavy drinkers are three to nine times more likely to develop oral cancer than non-drinkers.
You can reduce your risk for oral cancer. Besides quitting tobacco use and moderating your alcohol consumption, there are other things you can do to reduce cancer risk: a nutritious diet rich in fresh fruits and vegetables; limited sun exposure with adequate sunscreen protection and clothing; and safe sexual practices to avoid contracting Human Papilloma Virus (HPV16), strongly linked to oral cancer. And above all, practice effective, daily oral hygiene with regular dental cleanings and checkups.
If you would like more information on prevention and treatment of oral cancer, please contact us or schedule an appointment for a consultation. You can also learn more about this topic by reading the Dear Doctor magazine article "Oral Cancer."
By Cambridge Dental Associates
December 04, 2014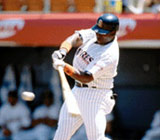 Chewing tobacco is a known cause of oral cancer, yet many a Major League Baseball player has been seen walking onto the field with a round tin visibly poking out of his back pocket. That was before this year. Recognizing the influence big-leaguers have on their young fans, MLB players agreed to a new contract that limits their use of chewing tobacco and their ability to carry it around their fans. The 2012 season is the first to be played under the new rules, which were championed by Baseball Commissioner Bud Selig.
One player who used smokeless tobacco heavily is Baseball Hall of Famer Tony Gwynn. The former Padres slugger earlier this year endured 14 hours of surgery to remove a cancerous growth from the inside of his right cheek and graft a nerve from his shoulder to replace a facial nerve damaged by the tumor. This was Gwynn's second cancer surgery in less than two years.
When it comes to oral cancer, the importance of early detection can't be stressed enough. Unfortunately, this form of cancer is not usually detected until a late stage so the overall survival rate is poor, with only 58% surviving five years after treatment. Yet when oral cancer is detected while a lesion is small, survival rate exceeds 80%. That's why an oral cancer screening is always part of your dental check-up or regular cleaning appointment at this office.
During this screening we will examine your face, neck, lips, mouth, tongue and the back of your throat for any suspicious lesions (sores or ulcers) or lumps. Of course, if you notice any unusual lesions, or color changes (white or red patches), anywhere in your mouth that do not heal within two-three weeks, please come in to see us as soon as possible. And if you need help kicking a tobacco habit, we can advise you on how to get it.
If you would like more information about oral cancer, please contact us or schedule an appointment for a consultation. You can also learn more by reading the Dear Doctor magazine article "Oral Cancer."
By Cambridge Dental Associates
August 25, 2014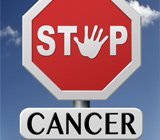 Baseball legend Babe Ruth, President Ulysses S. Grant and George Harrison of the Beatles — these three notable people from different backgrounds and historical eras have a sad commonality — they all died from oral cancer. They are a reminder that regardless of one's wealth or fame, no one is immune from oral cancer and its deadly effects.
Like other cancers, oral cancer is characterized by abnormal cell growth capable of spreading into nearby tissue or other parts of the body. Although oral cancer accounts for less than 3% of all occurring cancers, it's among the most deadly: only 58% of oral cancer patients survive five years after treatment. This is mostly due to the difficulty of detecting oral cancer in its early stages; in fact, 30% of oral cancers have already spread (metastasized) when they're finally diagnosed.
Early detection through careful monitoring is the best strategy for defeating oral cancer. If you have a predisposing factor like a family history of oral cancer, then regular screenings during dental checkups are a must. During an exam we may be able to detect abnormalities (like unusual white spots on the gums or jaws) that may signal a cancer in a pre-cancerous or early stage. You also should be on the lookout for a persistent sore throat or hoarseness, lingering mouth pain, a painless lump in the mouth or on the neck, or ear pain on only one side.
There are also conditions or behaviors that may increase your risk for oral cancer, like using tobacco (both smoke and smokeless) or consuming alcohol. If you use tobacco you should consider quitting it altogether; you should consider cutting back on alcohol consumption if you're a moderate to heavy drinker. You should also avoid sexual behaviors that increase your chances of viral infection — research has found a link between oral cancer and the viral infection caused by the sexually-transmitted human papilloma virus (HPV 16).
Improving your nutrition can also reduce your cancer risk. A diet rich in fresh fruits and vegetables supplies the body with cancer-fighting nutrients, including antioxidants that protect cells from damage caused by carcinogens. Studies have shown this kind of diet consistently lowers the risk of oral and throat cancer, as well as cancers of the esophagus, breast, prostate, lung and colon.
If you would like more information on oral cancer, please contact us or schedule an appointment for a consultation. You can also learn more about this topic by reading the Dear Doctor magazine article "Oral Cancer."