Posts for tag: teeth whitening
By Cambridge Dental Associates
April 21, 2018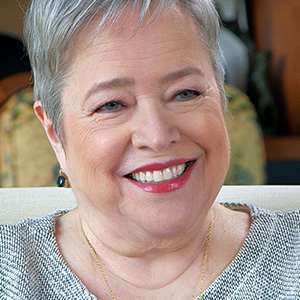 Academy Award-winning actress Kathy Bates knows how important it is to present your best face to the world — and one of the most important features of that face is a beaming smile. But there came a point when she noticed something was a little off. "I've always had good teeth, but it seemed to me as I was getting older that they weren't looking as good," Kathy explained in a recent interview with Dear Doctor magazine.
That's when she decided it was time to take action. Kathy had orthodontic treatment when she was in her fifties, and she keeps her smile bright with tooth whitening treatments. She uses a kit provided by her dentist with a safe, effective whitening solution.
Of course, a bright, healthy smile looks great anywhere — whether you're on the red carpet or "off the grid." And you don't have to be a Hollywood star to have professional whitening treatments. In fact, teeth whitening is one of the most popular and affordable cosmetic treatments modern dentistry offers.
The basic options for professional teeth whitening include in-office bleaching or take-home kits. Both types of dentist-supervised treatments offer a safe and effective means of getting a brighter smile; the main difference is how long they take to produce results. A single one-hour treatment in the office can make your teeth up to ten shades lighter — a big difference! To get that same lightening with at-home trays, it would take several days. On the plus side, the take-home kit is less expensive, and can achieve the same results in a bit more time.
It's important to note that not all teeth can be whitened with these treatments. Some teeth have intrinsic (internal) stains that aren't affected by external agents like bleaches. Also, teeth that have been restored (with bonding or veneers, for example) generally won't change color. And you can't necessarily whiten your teeth to any degree: Every tooth has a maximum whiteness, and adding more bleach won't lighten it beyond that level. Most people, however, find that teeth whitening treatments produce noticeable and pleasing results.
What about those off-the-shelf kits or in-the-mall kiosks? They might work… or they might not. But one thing's for sure: Without a dentist's supervision, you're on your own. That's the main reason why you should go with a pro if you're considering teeth whitening. We not only ensure that your treatment is safe — we can also give you a realistic idea of what results to expect, and we will make sure that other dental problems aren't keeping you from having a great-looking smile.
How often does Kathy Bates see her dentist for a checkup and cleaning? "I go about every four months," she noted. "I'm pretty careful about it." And if you've seen her smile, you can tell that it pays off. If you would like more information about teeth whitening, please contact us or schedule an appointment. You can learn more in the Dear Doctor magazine articles "Important Teeth Whitening Questions Answered" and "Teeth Whitening."
By Cambridge Dental Associates
September 24, 2014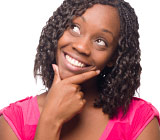 Once an exclusive procedure reserved for movie stars and millionaires, teeth whitening has become increasingly popular among all sectors of the population — including teens. While long-standing research has proven the process to be safe and effective, there are a few things everyone should know in order to make the experience as pleasant and successful as possible.
Teens, perhaps even more than others, can benefit from the confidence that comes with a healthy smile. And, because sensitivity of the gums is rarely a problem in younger people, their whitening treatments are less likely to cause discomfort. However, it's important for teens (and everyone else) to get treatments under the watchful eye of a dentist. Why?
For one thing, immature adult teeth are relatively vulnerable to the whitening process. And for young and old alike, a discolored tooth may be a symptom of an underlying dental problem, like an abscess or a root canal infection. These problems must be treated before the whitening process is begun. Also, teeth can't always be lightened to the same degree, and existing or planned dental work may have an impact on the whitening procedure. So it's best to come in and see us before you begin any tooth whitening treatment.
There are generally three methods used in tooth-whitening: in-office treatments with concentrated bleach application, at-home treatments with custom-made trays and appropriate dentist-supplied bleach, and over-the-counter (OTC) products. All use a type of peroxide to lighten the teeth, and all are safe when used as directed, under a dentist's supervision.
So what's the difference? Time! One study showed as few as three in-office visits were needed to lighten tooth color by six shades — a change that required 16 days with OTC products. Many opt for the cost-effective middle ground of custom-tray bleaching, which can achieve the same whitening in one week.
But what's especially important for a teen is that a dentist becomes involved in his or her treatment. In some cases, over-enthusiastic young people have used OTC bleach excessively, causing severe damage to the enamel layer of their teeth.
If you would like more information about teeth whitening for teens, please contact us or schedule an appointment for a consultation. You can also learn more about these issues by reading the Dear Doctor magazine articles "Tooth Whitening Safety Tips" and "Important Teeth Whitening Questions Answered."
By Cambridge Dental Associates
June 12, 2014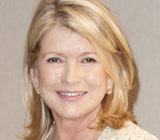 Here's a quick quiz: What recent activity did domestic guru Martha Stewart share via social media for the first time? Need a hint? Was she following the lead of other celebrities like rapper 50 Cent (AKA Curtis James Jackson III), actress Demi Moore and country music star LeAnn Rimes?
Give up? The answer is… she live-tweeted her visit to the dentist! Not only that, she also posted pictures of her mouth as she was undergoing an in-office whitening procedure.
Now, we understand that some might feel they don't need to see close-ups of Stewart's teeth under treatment. But we have to admire her for not trying to hide the fact that she's had the same procedure that has benefited so many people, whether famous or not. Plus, her pictures actually provide a good illustration of how the treatment works.
In-office whitening treatments are the fastest way to brighten up your smile. In a single one-hour visit, your teeth can be lightened by three to eight shades — and that's a big difference! How can we achieve such dramatic results? When you're under our direct supervision in an office setting, we can use the most concentrated bleach solutions safely and effectively. You can get similar results with custom-made trays and take-home lightening solutions we can prepare for you, but then the process will take longer.
If you look closely at her photos, you'll see that Stewart's lips, gums, and face are covered up to prevent any contact with the bleaching solution. She's also wearing protective eyewear, which not only keeps chemicals away, but also guards her eyes against strong lights, which are sometimes used in conjunction with bleach. When we perform in-office whitening procedures, we use safeguards like these for all of our patients — not just celebrities!
We also perform a complete oral examination before starting any whitening procedure, to be sure you don't have any underlying conditions that need to be treated before teeth whitening begins. That's something you just can't get from an over-the counter whitening product.
Teeth whitening is an effective and affordable way to give your smile a quick boost. But whether you decide to live-tweet your procedure — or keep your fans guessing about why your smile looks so good all of a sudden — that's up to you.
If you would like more information about the teeth whitening, please contact us or schedule an appointment for a consultation. You can learn more in the Dear Doctor magazine articles "Teeth Whitening" and "Important Teeth Whitening Questions Answered."